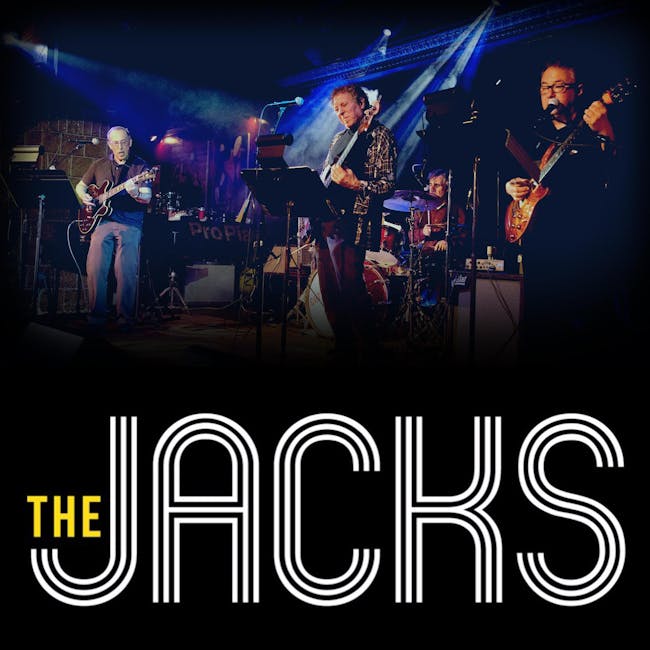 60s Rock Dance Party Hosted by The Jacks Union Hall, Brooklyn NY
Please note that due to unforeseen circumstances this event has been canceled. Refunds will be processed.
Get out your Go-Go boots and skinny ties (or maybe buy some?!), it's a 60s dance party + live rock show featuring THE JACKS, a revival band guaranteed to get your bell bottoms swaying. Loosen up, Don Drapers, and come shake it to your favorite groovy tunes!
ABOUT THE JACKS
The Jacks don't cover 60s music - they relive it. Founded by four musicians who grew up in the turbulent decade, to hear the Jacks is to be transported to the era. Based in New York, the band creates dance parties all across the city with a playlist of hits and hidden deep cuts. This show has special guests and other bands for one groovy shindig.
more info: www.thejacksrock.com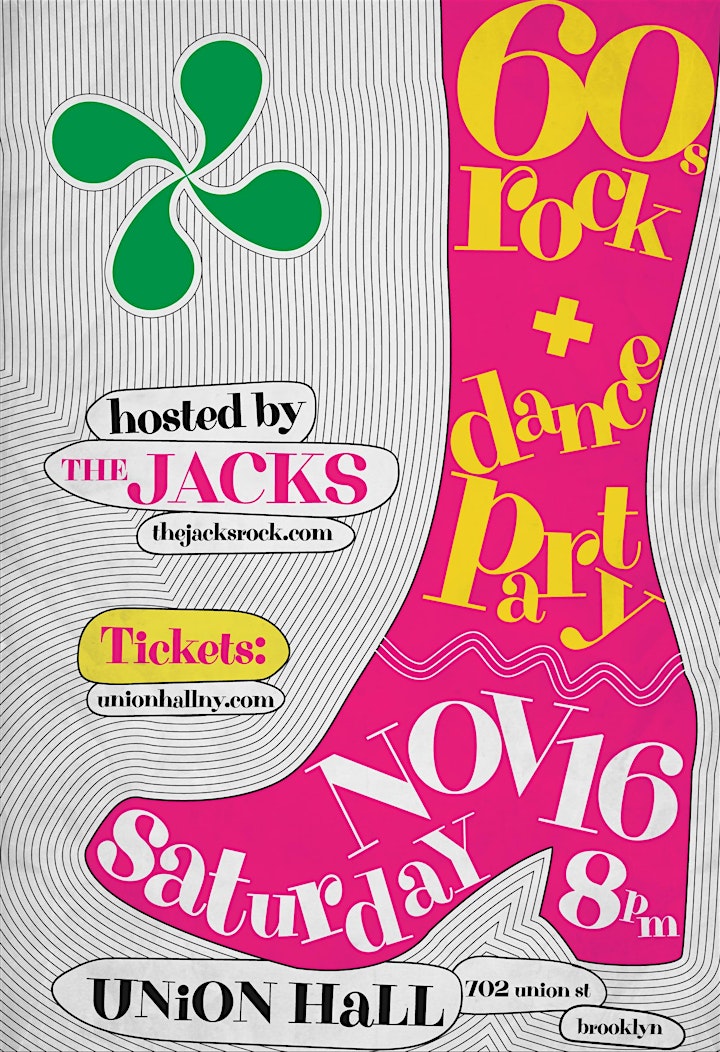 Venue Information:
*DO NOT USE* Union Hall
702 Union St.
Brooklyn, NY, 11215