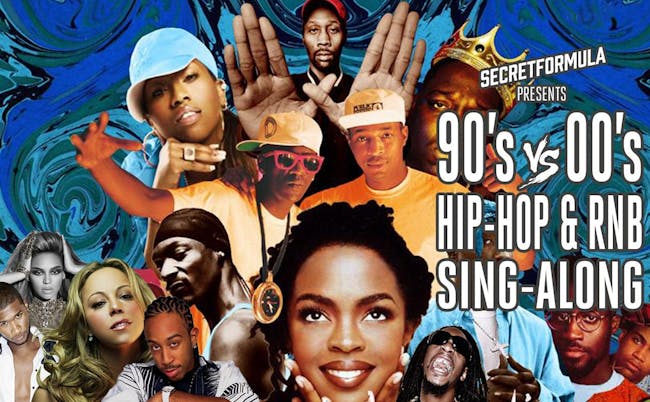 90's vs 00's Hip Hop & RnB Sing-Along
Get ready to Party In Da Club at the 90's vs 2000's Hip Hop & RnB Sing-Along, an evening of non-stop singing and dancing to the tightest rhymes and biggest jams from the 1990's to the 2000's. This Is How We Do It: over two hours of party-starting hits with original music videos and lyrics on the screen so everyone can sing and rap along together!
The most iconic names of the decades will be represented, including TLC, 2Pac, Usher, DMX, Ginuwine, Biggie, Wu-Tang Clan, Destiny's Child, Kanye, Puff Daddy, Ludacris, Coolio, Sisqo, Snoop Dogg, and many, many more!
Which decade will reign supreme? You'll have to be there to find out.
Dressing in your 90's or 2000's gear encouraged.
*Rescheduled from 3/13, all original tickets will be honored*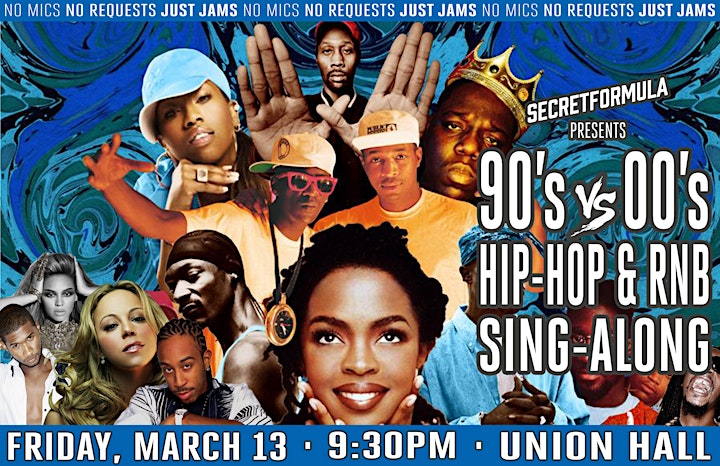 Venue Information:
Union Hall
702 Union St.
Brooklyn, NY, 11215