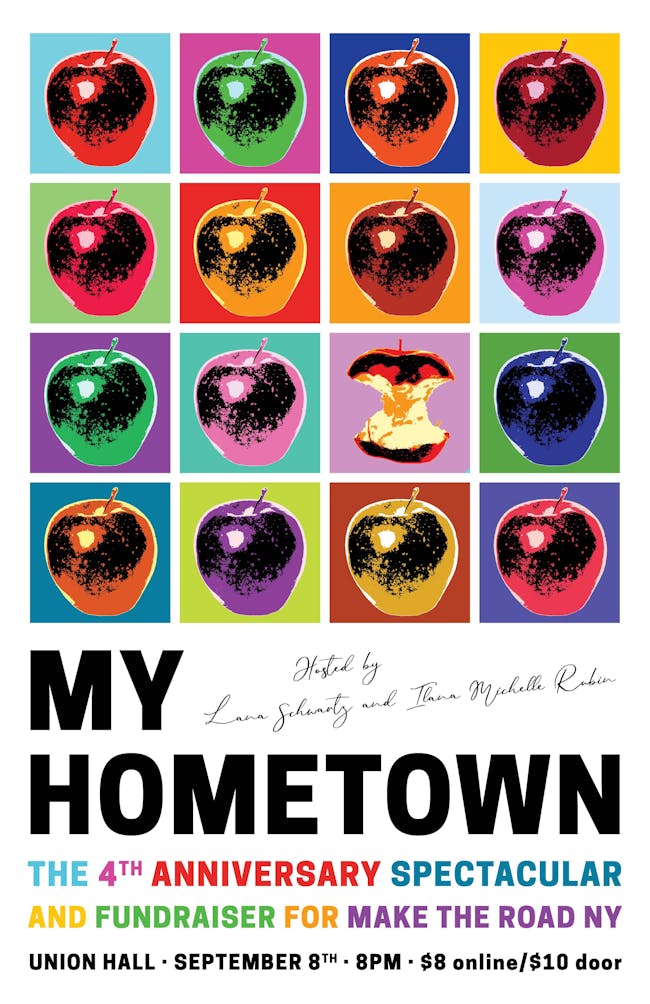 Ilana Michelle Rubin, Lana Schwartz, Milly Tamarez, Ana Fabrega & more!
My Hometown: 4th Anniversary Spectacular & Fundraiser for Make The Road NY
$8.00 - $10.00
Tickets At The Door
My Hometown: The 4th Anniversary Spectacular and Fundraiser for Make The Road NY
New York City: The Big Apple. The Concrete Jungle. A Catcaller's Paradise. Each year, millions of people from all over the world decide to start their lives in New York City, but where did they come from? And what did they leave behind? Well, that's what native New Yorkers Ilana Michelle Rubin and Lana Schwartz want to find out. Each month, they invite some of the city's funniest comedians to talk all about their hometowns. Were there football games? Pep rallies? What about Makeout Point? They want to hear it all, and so does their audience.
Special Guests include:
Ana Fabrega
Milly Tamarez
Bridgette Rizkalla
Natalie Walker
Dylan Marron
Anna Roisman + more!
7:30PM Doors / 8:00PM Show

**PLEASE NOTE: This event will be mixed seated/standing. Arrive early for best seat selection

*Individual performer appearances subject to change without notice.

Venue Information:
*DO NOT USE* Union Hall
702 Union St.
Brooklyn, NY, 11215