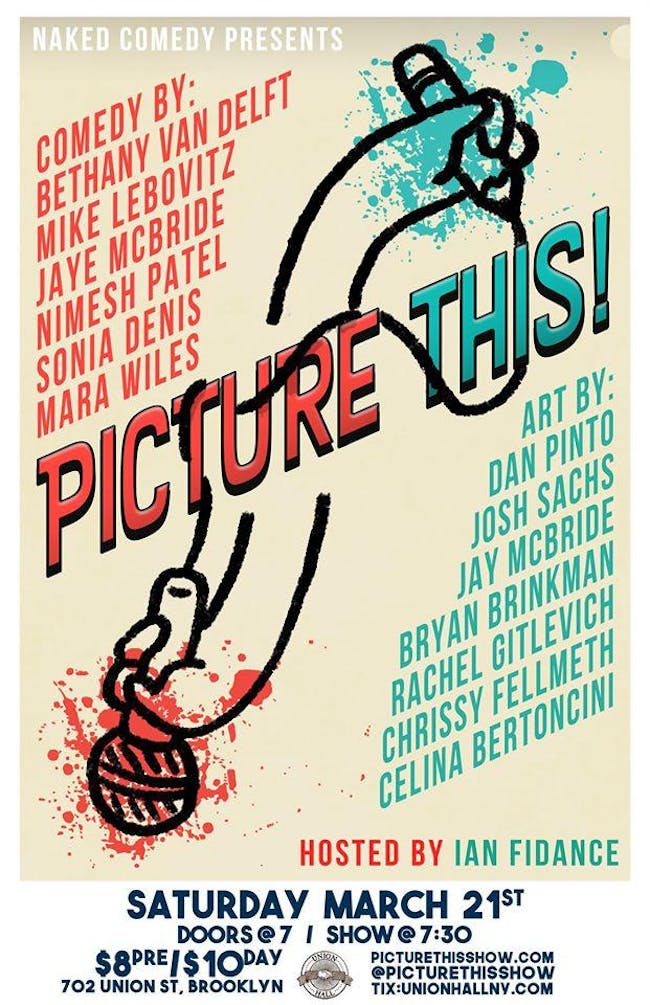 Bethany Van Delft, Mike Lebovitz, Jaye McBride, Nimesh Patel, Sonia Denis
Picture This!: Live Animated Comedy
Jaye McBride, Nimesh Patel, Sonia Denis, Dan Pinto
Picture This!
PICTURE THIS! is a show from Brandie Posey & Sam Varela: two girls who want to push the boundaries of what a comedy show can be. Picture This! is a live comedy show with stand-ups performing while they are drawn live by some of the best animators, cartoonists, and other artists in Hollywood, CA, SF, NYC and Portland. Picture This! has also debuted in Toronto, New Zealand and Australia! The comedians don't know what the animators are drawing and the animators don't know how the comedians will react.
It may be weird.
It may different.
But it will be FUN!
Comedy by Bethany Van Delft, Mike Lebovitz, Jaye McBride, Nimesh Patel, Sonia Denis, Mara Wiles
Art by Dan Pinto, Josh Sachs, Jay McBride, Bryan Brinkman, Rachel Gitlevich, Chrissy Fellmeth, Celina Bertoncini
**PLEASE NOTE: This event will be mixed seated/standing. Arrive early for best seat selection.
*Individual performer appearances subject to change without notice.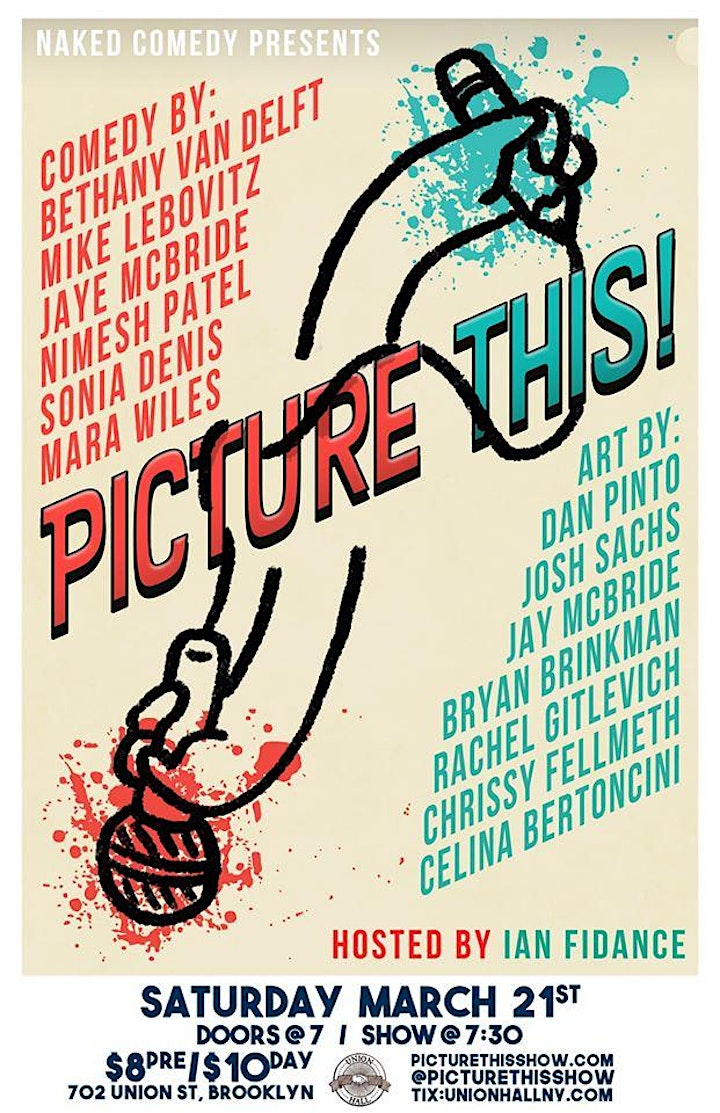 Venue Information:
Union Hall
702 Union St.

Brooklyn, NY, 11215