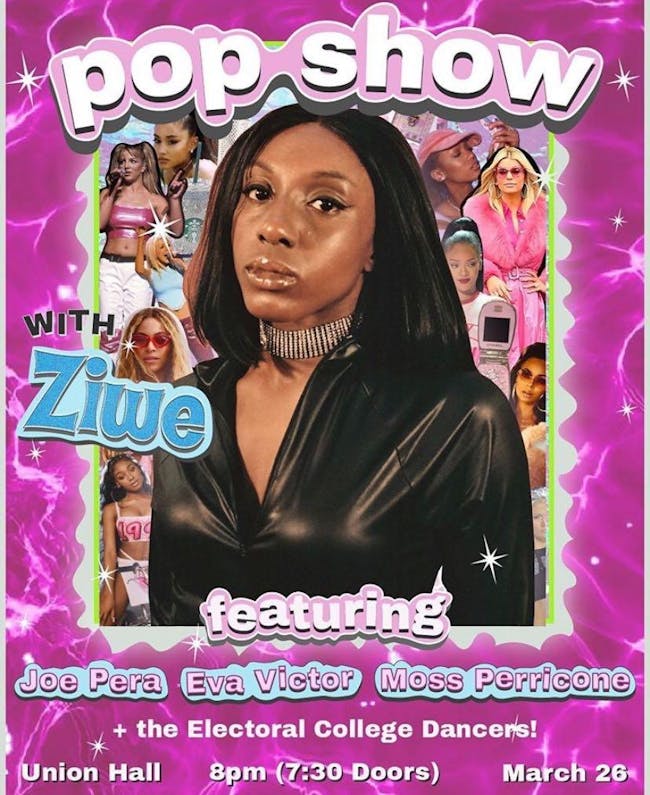 Joe Pera, Moss Perricone, Eva Victor
Pop Show
Ziwe Fumudoh, Joe Pera, Moss Perricone, Eva Victor
Pop Show with Ziwe
Ziwe is a "pop star." She's invited some of the city's best comedians to perform original pop songs (and pop presentations!) so they can be "pop stars" together.
Featuring:
Joe Pera
Moss Perricone
Eva Victor
The Electoral College Dancers!
**PLEASE NOTE: This event will be mixed seated/standing. Arrive early for best seat selection.
*Individual performer appearances subject to change without notice.
Venue Information:
Union Hall
702 Union St.

Brooklyn, NY, 11215