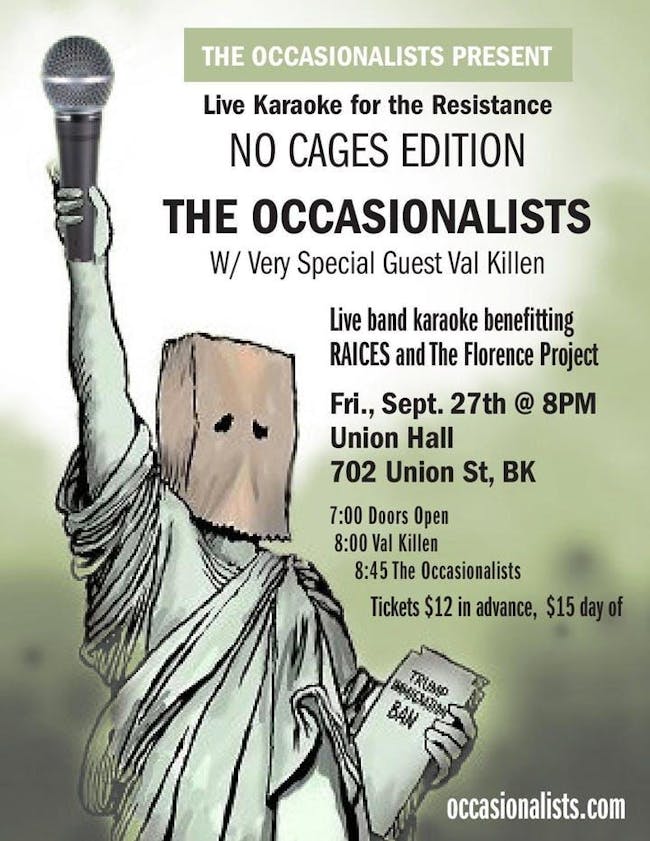 The Occasionalists, Val Killen
The Occasionalists
Val Killen
$12.00 - $15.00
Tickets At The Door
The Occasionalists Present: Live Karaoke for the Resistance with Very Special Guest Val Killen
The Occasionalists, Brooklyn's premier live karaoke band, are back with more Live Karaoke for the Resistance. We play the music, you sing the words! There is more to resist than ever right now, but the ill treatment of immigrants is right up there. So we'll raise money for two frontline organizations: RAICES (https://www.raicestexas.org/) and The Florence Project https://firrp.org/. The band will donate all proceeds from the show to these fine organizations doing work that shouldn't have to be done.
The band will be featuring its typically diverse and quirky live karaoke set list. Visit our Website https://occasionalists.com for more information and complete set list! And 'like' us on Facebook! https://www.facebook.com/theoccasionalistsbrooklyn/
Val Killen is a Harvard-educated singer/songwriter who could be naughty or nice. She has been singing her whole life, entertaining audiences in the US, Europe and beyond. She's been delighted to record with Blue Man Group and to sing most recently with Dirty Waltz Band and the Occasionalists. Her super powers are authenticity, empathy and singing like a motherf***er in a wide array of musical styles. Val's mission is to serve others with her battery of formidable skills, and to make the "dream of the 90s" come true.
7:00pm Doors / 8:00pm Show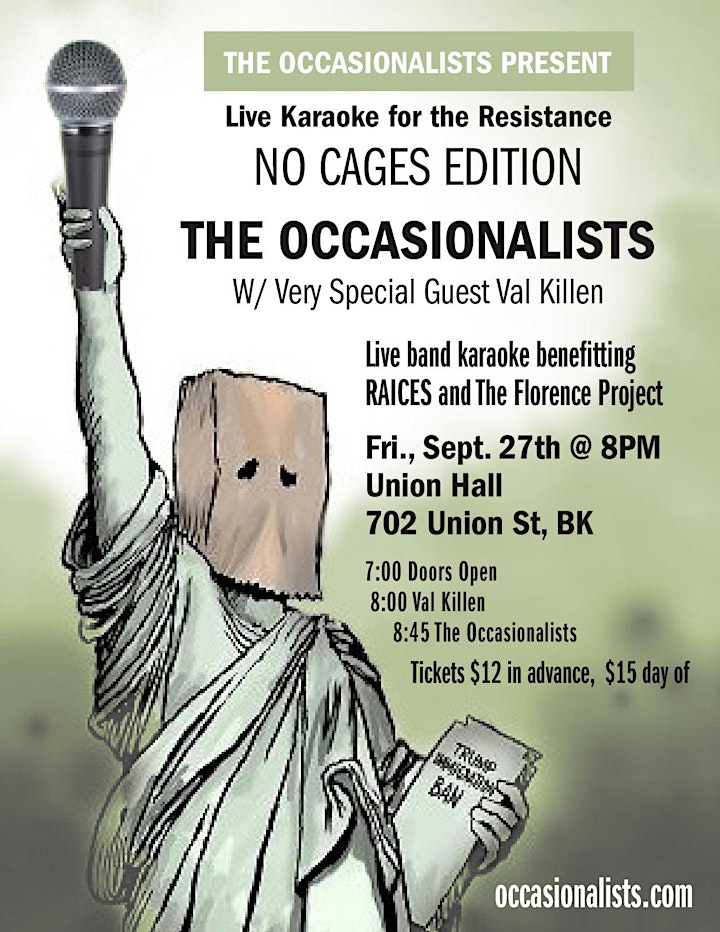 Venue Information:
*DO NOT USE* Union Hall
702 Union St.
Brooklyn, NY, 11215