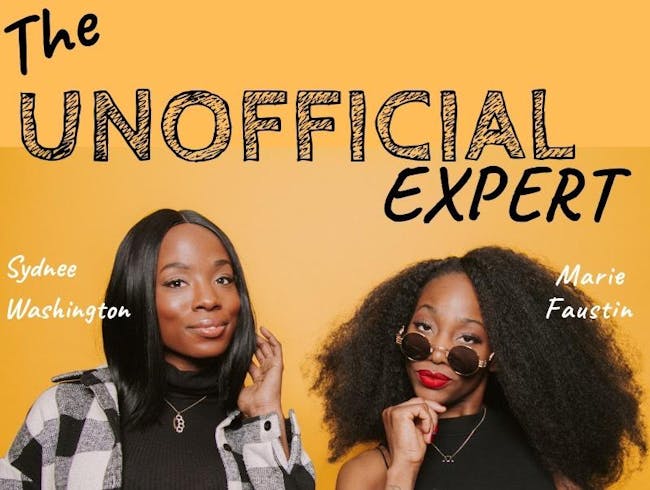 Presented by the Brooklyn Podcast Festival
The UnOfficial Expert LIVE!
The Unofficial Expert LIVE!
You think you know-it-all but you have no idea. Join Marie Faustin and Sydnee Washington as they sit down with comedians and people of the culture to talk about their unique fields of expertise, including sex toys, Christian rappers, momma's boys, daddy issues, caucasian bops, Brazilian butt waxes, and more. A live recording of the hit Forever Dog podcast.
With special guests: Paris Sashay (comedy cellar) and Stavros Halkias (Cumtown Podcast)

About the Brooklyn Podcast Festival

Launched in 2017, the Brooklyn Podcast Festival is a celebration of innovative, engaging, and informative podcasts of all genres, the artists who create them, and the community surrounding them. The Festival gives audiences the opportunity to see their favorite podcasts live and a chance to discover new and up and coming shows.

WNYC Studios and Relix are media partners of the Brooklyn Podcast Festival.

Venue Information:
Union Hall
702 Union St.
Brooklyn, NY, 11215